A Modern Holistic Wellness Approach to
Living Your Best Life.
Focusing on our true nature as a human species, this program utilizes a comprehensive holistic approach to realign your mind, body, and soul, creating true longevity and genuine happiness. I believe you already hold the power to live the aligned life of abundance you've always dreamed of and my intention is to empower you every step of the way. 
Together, over the course of nine weeks, we will focus on several key areas that I believe are beneficial to your unique well-being. We will uncover your why, adopt sustainable practices for long-lasting lifestyles, and expand to the fullest potential. This isn't a 'diet plan' that will leave you feeling alone and helpless and ready to binge out by the end of the program. This is about creating real change.
THIS PROGRAM IS FOR YOU IF:
2020 threw you to the wolves and you are feeling overwhelmed, stressed out, burned out, with no hope left for the future or the extra weight that seems to have accumulated over the last few months.

You are ready to start fresh - right now!
You are so overwhelmed by the health and wellness industry, fad diets, influencers, and marketing campaigns you have no clue what is healthy or unhealthy these days. 


You know toning up and dropping some lbs would feel (and look) amazing and you know how to do it ... yet you still aren't doing it.
You simply want to boost your immune system, cleanse your body, feel great and actually achieve your goals this time. 
Adult acne sucks and you can't seem to figure out how to clear it. Your intuition is telling you where it's likely coming from, yet it's easier to just ignore it and hope your next topical treatment will do the trick. 
You need something to motivate you as you feel like you are lacking motivation in the kitchen, around your home, at the office, etc. 
You think you have an underlying medical condition (or recently diagnosed) and are curious to see if there are any holistic practices that might help, but have no clue where to start. 
Your digestion is totally out of whack, you haven't woken up feeling refreshed in months (or years), your hormones are raging, having a normal bowel movement sounds like heaven right now, and/or you can't remember the last time you weren't bloated. 
You know you're capable of achieving your goals but just need some accountability, manifestation techniques, and a mindset shift to get there. 
You dream of a sustainable, healthy lifestyle that you can feel free from and won't have to stress over 24/7. Plus enjoying your life again sounds like a huge relief. 
You'd love to properly understand (or get back to) the true definition of health. 
None of the above. However, you've somehow landed here and your intuition is telling you,

you need this

.
Defining Your Why, Gaining Clarity on Health, Intention Setting
Cleaning Up, Making Healthy Choices, Understanding Cravings 
Debunking Fad Diets, Going Plant-Based, Understanding Stress 
Gut Health, Self-Care & Sleep
Liver, Thyroid, Adrenals, Natural Healing Remedies 
Morning Routines, Magic Ritual, Mindfulness
Reconnecting With Inner Child, Joy, Environment 
Intuitive Eating, Intuitive Movement 

Moving Forward Sustainably, Chakra Balance
9 Weeks of video content you can watch at your own leisure that will walk you through creating and sustaining a life in balance. 
Weekly PDFs that align with the content and program material for the correlating weeks. 
Journal Prompts, Meditations, Vision Board Activity, Meal Plans, Shopping Lists, Suggested Supplements, Spotify Playlists and so much more! 
Invitations to Virtual Workshops & Events 
Program will also include mobile accessibility via the Teachable app
Messaging support via Voxer
Option for VIP upgrade including 3 one-on-one coaching calls with Britt Olson.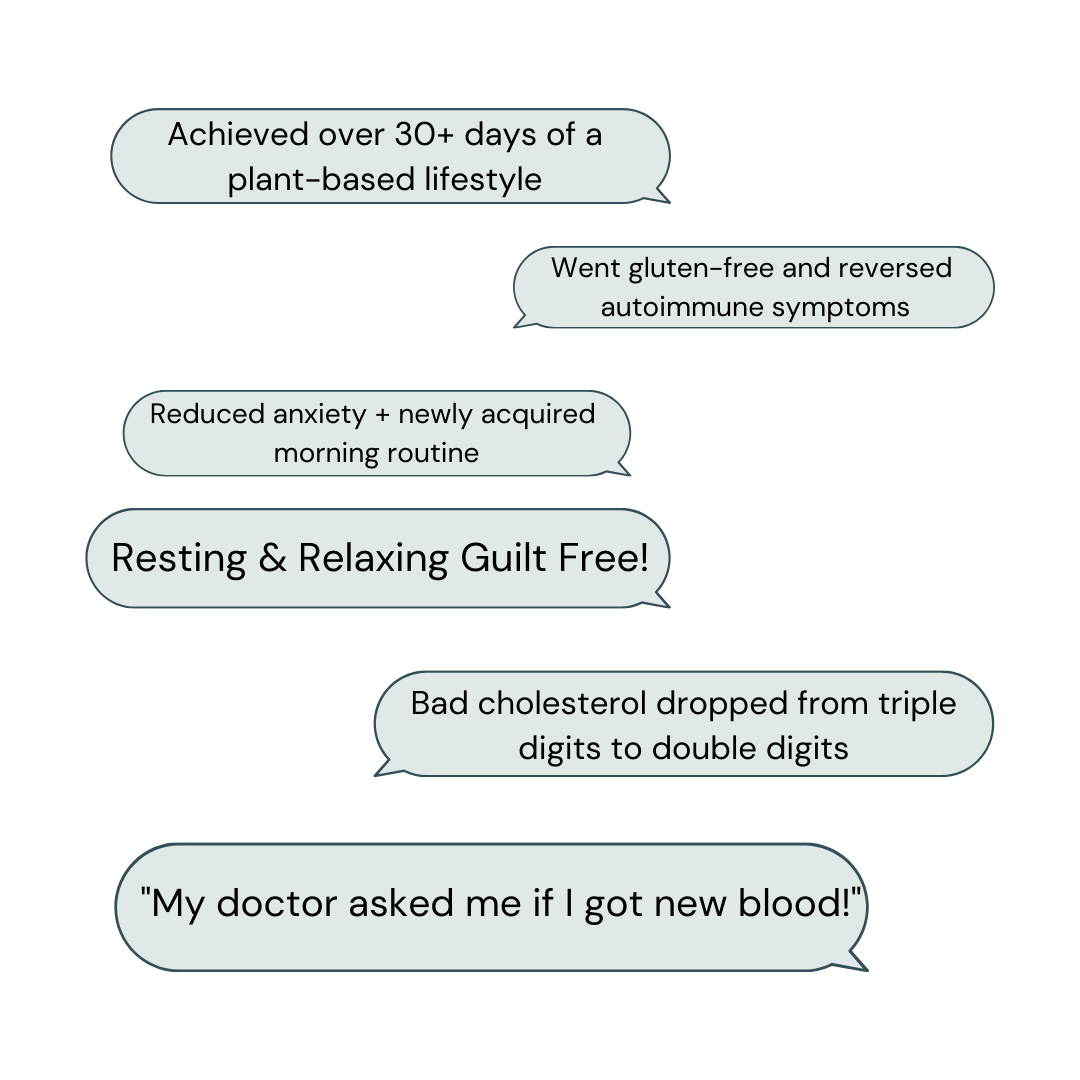 " Britt is absolutely amazing! She listens to your needs and adjusts them as she sees fit. Her program Life in Balance is incredible and is such a life changer! " 
"
T
he Life in Balance workshop has enabled me to immerse myself deeper into achieving my goals. This workshop provided the tools for me to confidently adopt a plant-based lifestyle, set and achieve goals, trust myself and my intuition, and vibe at a higher frequency. I am so grateful for the opportunity learn from Britt and I am eager to continue on this path to wellness. 
"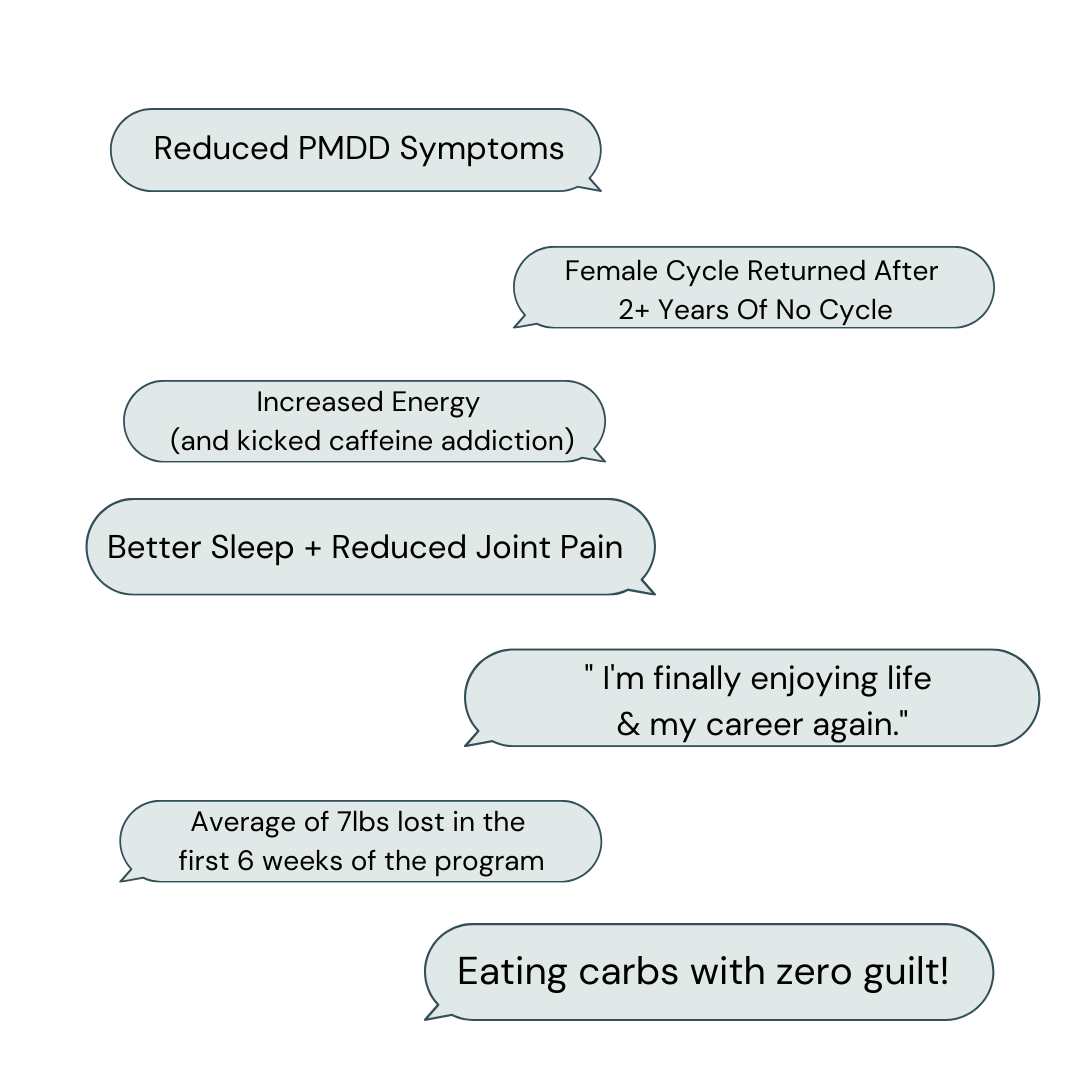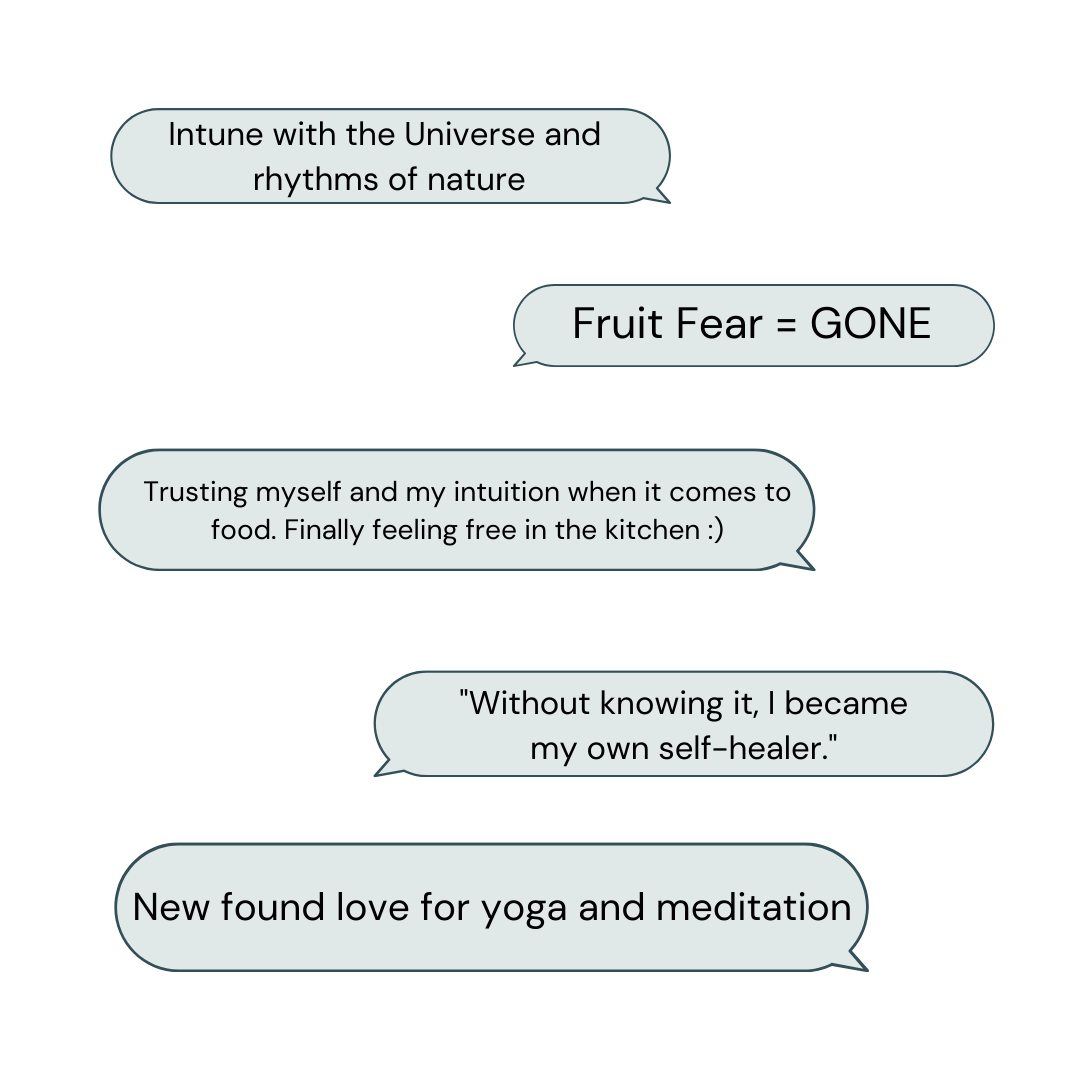 " Britt's Life in Balance Program has changed my life!! "
Nutrition | Mindset | Joy | Movement | Sleep | Supplements | Meal Plans